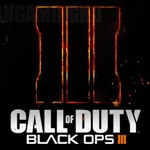 Seit Sonntag läuft die E3 in Los Angeles und alle großen Marken aus dem Gamingbereich geben ihre Pressekonferenzen, bei denen sie ihre Neuheiten vorstellen. Auch Activision, oder besser gesagt Sony, hat diesmal die Ehre gehabt, Neuheiten zu Call of Duty: Black Ops 3 vorstellen zu dürfen, dazu mehr in einer Extra News. Auch wurde, wie von Treyarch schon angekündigt, der Ablauf der Vorstellungen geändert, wurde doch der Multiplayer von Call of Duty erst immer auf der Gamescom in Köln präsentiert. Aber genug der Worte, hier also die ersten Bilder aus dem Multiplayer von Call of Duty: Black Ops 3
Was sagt ihr zum Multiplayer, gefallen euch die Wallruns und werdet ihr es euch auch zu legen?
Haut es in die Kommentare.