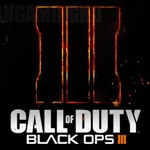 Auf dem offiziellen Facebook Account von Call of Duty wurde jetzt ein Bild gepostet, eigentlich nix Interessantes, aber die Aussage unter dem Bild ist dafür sehr Interessant. Beim fünften Call of Duty Titel "World at War", welches ebenfalls von dem Entwickler Studio Treyarch produziert wurde, war es das erste mal Möglich in der Geschichte von Call of Duty, dass man die Kampagne des Spiels im Online Modus mit vier Freunden durch spielen konnte. Genau diese Möglichkeit kehrt nun in Call of Duty: Black Ops 3 wieder zurück.
"Call of Duty: Black Ops 3 campaign supports 4-player online co-op. Strategize with your team & approach objectives like never before."
Die Kampagne von Call of Duty: Black Ops 3 unterstützt einen 4-Spieler-Online-Koop-Modus. "Entwickelt Strategien mit eurem Team und erlebt die Kampagne mit neuen Möglichkeiten". So die Aussage unter dem Bild.
Damit ist es bestätigt, was zuvor im Netz noch spekuliert wurde, das neben dem bekannten Coop Zombie-Modus, nun auch die Kampagne 4 Spieler im Online Modus durch spielen können. Somit hat Call of Duty: Black Ops 3 vier Spielmodis auf die wir uns freuen dürfen. Den Multiplayer, die Kampagne, den Zombie Modus und den Coop Modus für die Kampagne. Hiermit setzt Treyarch gegen über den anderen Spielen noch mal einen drauf, uns gefällt es. Hat der Coop Modus bei Worl at War mit Freunden damals schon viel Spaß gemacht.

Was haltet ihr von dem vierten Spiel-Modus, oder spielt er eh nicht die Kampagne, oder hat diese Möglichkeit jetzt euer Interesse geweckt?
Schreibt es uns in den Kommentare und Diskutiert mit uns.

Call of Duty: Black Ops 3 Beta key
7,95 EUR


Call of Duty: Black Ops 3
49,49 EUR