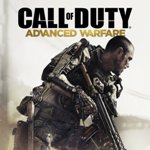 Call of Duty ist in der westlichen Hemisphäre mittlerweile nicht mehr nur ein Spiel, sondern tendiert schon in Richtung Kultgegenstand. Für Activision ist es daher häufig leicht, bekannte Hollywood-Schauspieler für die eigenen Call of Duty Live Action Trailer zu engagieren. Nachdem sich China in den letzten Jahren auch den Videospielen gegenüber öffnet, wittern viele Publisher ein enormes Marktpotenzial.

Darum hat man Call of Duty Online für den chinesischen Markt entwickelt und vertreibt es dort als Free to Play Spiel. Wohl um die Bekanntheit und den Erfolg weiter anzukurbeln, hat man Chris Evans, bekannt aus den Filmen Fantastic Four oder Captain America, angeheuert und mit ihm einen Live Action Trailer gedreht.
Ach ja: Wie auch schon unsere Teile, kommt auch ein CoD: Online nicht ohne Zombies aus. Zwischen diesen Dingen scheint es eine gewisse Kausalität zu geben.